Description
Portable degaussing generator 876.99-GDM
First, SAV FRANCE offers you portable degaussing generator  with high-tech industrial demagnetizer . As a result, our group offers you a complete range of degaussing products. In summary, SAV FRANCE therefore offers you both standard and tailor-made solutions. To conclude with more than 25 years of experience, we have acquired a lot of knowledge in degaussing systems.
Therefore, we can offer you for all kind of demagnetization:
We use a low frequency method.
Pulse method for internal demagnetization
The alternating magnetic field is briefly increased in the coil to a high amplitude and then reduced to zero
Frequency, current, pulse shape and pulse duration are controlled by a power modul
The pulse parameters are optimally set for the application
This technology provides best results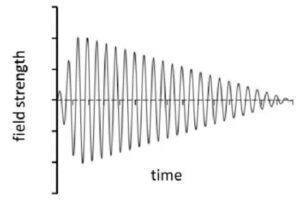 Use :
The portable degaussing generator type GDM70 is designed for mobile use (mounted on wheels + handles) and easy use, without the presence of a SAV FRANCE specialist. Thanks to its innovative design and using the latest technologies (microprocessor), the generator sends powerful and high-precision magnetic fields into the cables in order to magnetize or demagnetize steel parts with high repeatability.
Technical data:
Input voltage: 3×380…480VAC 50/60Hz, 16A..32A (at 16A reduction power)
Output voltage: ~400VAC
Repeatability of magnetic field: >99,5% (at 50% of maximum current)
Dimensions LxHxP: ~680x530x380mm
Weight: ~24kg (without cables)
Magnetic field cable:
Different conductor cross sections and lengths (compromise weight handling/heating)
Magnetic field cable CE-L-15-11: Ø cable 16mm, weight ~10kg, length 15m
Magnetic field cable CE-L-8-11:  Ø cable 16mm, weight ~6kg, length 8m
Connection adapter CEE-ML-11
Maximum theoretical field strength with 4x CE-L-15 and winding Ø 500mm: ~ 90kA/m (30'000AW). (Divide x1,5 when using function magnetization DC)
Extension of magnetic field cables by coupling
Other coil systems:
Tunnel demagnetizer 890.42F
Special coils
Demagnetization:
Low frequency sine wave pulse demagnetization with 1Hz for high penetration depth
Progressive frequency sine wave pulse
Pulse length between 1s and 30s, depending on needed application
Setting of all relevant process parameters (amplitude, pulse duration, rate of field increase and decrease etc.)
Further technological field control functions for special applications
Magnetization DC:
Adjusting the polarity, amplitude and duration of the DC sequence
Magnetic symmetry:
Adjustment of the residual magnetism in fluxing direction
Typical applications:
NDT (MPI, ECT)
Rotating equipment
Mechanical engineering, tool manufacturing
Steel industry, supply parts
Welding
R&D
This system is also used by our specialists for the demagnetization of parts on site or in our workshops.
Some examples of application:
Demagnetization of automotive parts
Demagnetization of aeronautical parts
Demagnetization of tools
Demagnetization of loose parts