Description
Demagnetizer tunnel to demagnetize all type of pieces
Firstly SAV FRANCE offers you demagnetizer tunnel for all types of application.
Our team therefore offers degaussing services on site or in our workshops. Extensive knowledge in degaussing.
In summary, SAV FRANCE develops and produces high-tech industrial demagnetizers. Therefore, the diversity of our range of demagnetizers as well as our knowledge in the field of demagnetization allow us to offer both standard and tailor-made solutions in the same way, ready to start, whatever your sector of activity.
To conclude, you want to demagnetize sheets, plates, moulds, rails, profiles, rounds, bars, parts specific to the unit or in packages, so we have the solution.
By getting as close as possible to your needs, we will also recommend the solution necessary for the smooth running of your process, with a rapid return on investment. Finally, SAV FRANCE offers a full range of solutions ranging from manual degaussers to complex automatic systems based on our knowledge.
Use:
After some operations, the parts can have some magnetic persistence, which is not ideal in some cases. For some applications, these parts must be demagnetized. In the generality of cases, demagnetizer tunnel fill perfectly this function.
Characteristics:
The degaussing coil is cast in a special resin. Provided with mounting through holes in black paint.
Options:
Frequency generator
Power module
Protection :   IP54
Voltage :      230Vac/400Vac (Autres tensions sur demande)
Frequency :  50 – 60 hz

Thermal protection
Indicator light
2 meter cable (without plug)
(Other voltage on request)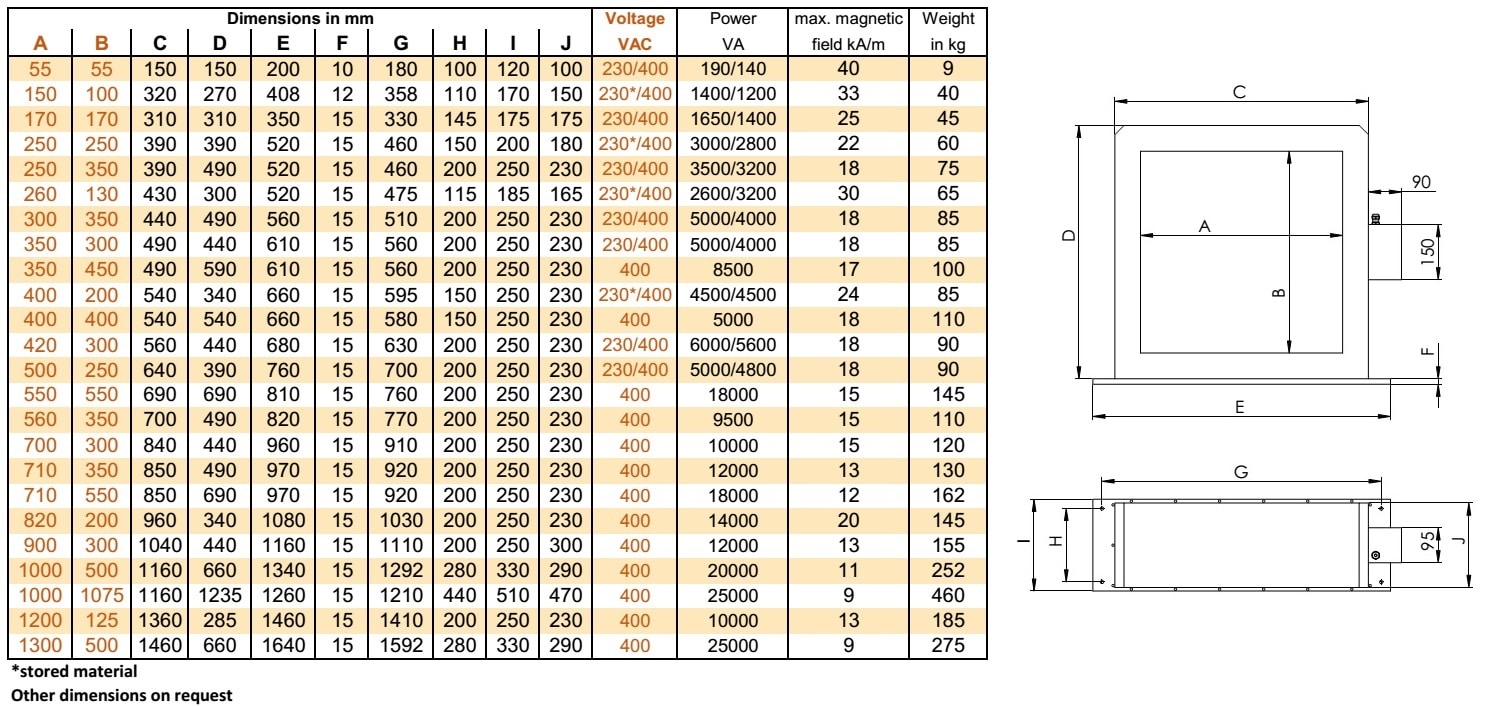 Order example:
Demagnetizer tunnel  890.42F – 150 x 100 – 230V